The Palace of Ilusion gives us an innovative interpretation of the ancient tale narrated by Panchaali, the wife of the mythical Pandavas brothers in the Mahabharat katha. Panchaali is swept into their quest to claim back their birthright, remaining at their side through years of uprooting and a frightening civil war involving all the influential kings of India. Meanwhile, we are not losing vision of her great friendship with the enigmatic Krishna, or her secret attraction to the mysterious man who is her husbands' most menacing enemy.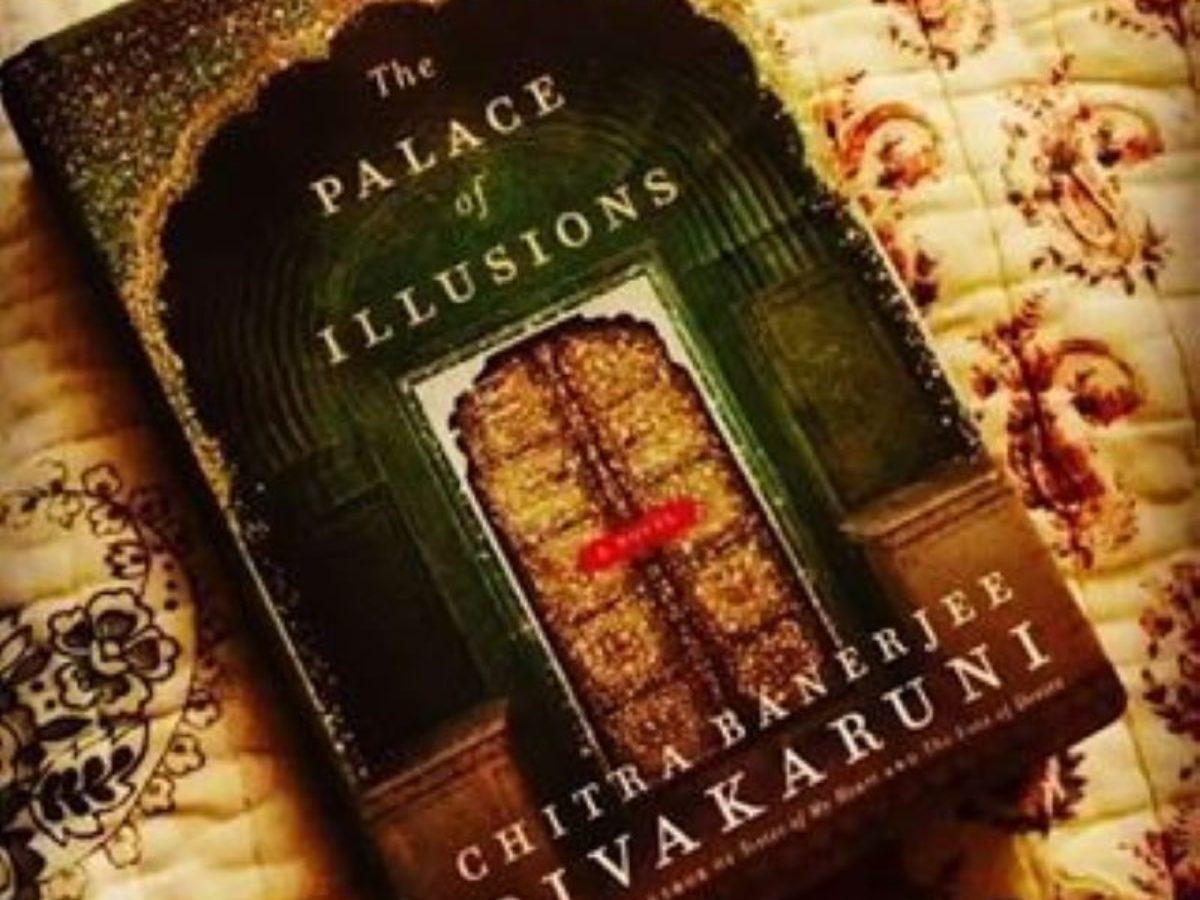 TRUTH
There are many invisible heroines who were somewhere dejected in the course of time. How draupadi father abandoned her at the time of Yagna and how he welcomed her brother Dhri. This story tells you to feel the sufferings and hurtful layer she faced during her lifetime. How Krishna helped her during the hardship. How she got protection from Dussasan during Cheer Haran (one of the important events in the epic) Interestingly, she narrated her other side of affection towards one of the most neglected characters Karna.
HIDDEN PHASE
Letting the readers dive in and experience as somewhere get to know Draupadi in her raw version. Draupadi has been brought alive with so much robustness by the author. The readers will be shocked to go through the intense pain of Draupadi's friction with her childhood time, her marital life, her role as a pawn in the game of the greatest war in the history of our nation, her feelings towards how the brothers battle against his own blood just for the price of the kingdom. Draupadi tries pretty firm to oppose the social structures around her. Banerjee's effort to tell readers hidden stories behind every phase and event and to give voices to the women of Mahabharata.
How the Palace of Illusion ends
Chitra Banerjee Divakaruni books have been converted into many languages, including Hebrew, Dutch, Bengali, Japanese and Russian, and many of them have been utilized for city-wide and campus-wide reads. Several of her works have been made into plays and films. She lives in Houston with her hubby Murthy and has two sons, Abhay and Anand.  Born in Kolkata, India, she went to the United States for her graduate studies, and receive out a Ph.D. from the University of California, Berkeley and a Master's degree in English from Wright State University in Dayton, Ohio.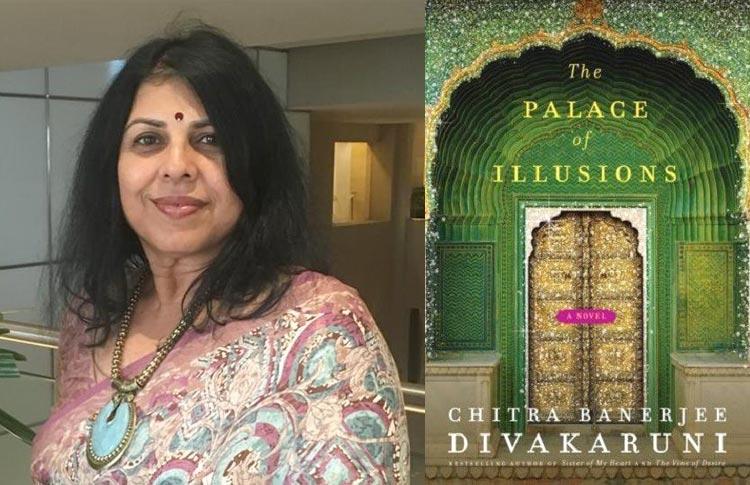 Line of Thought
Positive
Panchaali or Draupadi, has five husbands, the five Pandava brothers, but does not have the freedom and choice of a bigamy wedding, as she is passed around from one brother to another one, every year. She has always been sketched as the victim by all the accounts of the Mahabharata I have read, even though the readers know tiny to nothing about her emotions. In this novel, Draupadi is anything but the victim. She is revealed as a fiercely self-supporting, disobedient woman, who needs to take her destiny into her own hands. While her actions and thoughts sometimes made me less sympathetic towards her flaming character, I still felt like she was strong-willed and empowered.
Negative
Either a famous novel "Palace of illusion" or "Mahabharata" itself, everyone is going gaga regarding the princess character of the Hindu epic. Because of her volcanic and granite will, she had taken revenge and reduced many innocent people life into ashes. Whatever be the reasons, all this multiplies the death of great warriors in the Mahabharata. As her born as fire, she maintained her presence at the same angle.
Till date, various severe situations have happened in many peoples LIFE as this precious word is not good to everyone. Waiting for the best time to burst out, flames of revenge and do the harm is not the answer. Your skills, intelligent mind should bind in the chains to do the good else sit at home and sleep well. To nurse the insult and multiply the bad devil inside you because of someone wrongdoings just show your personality as a big hole. Sacrifice, silence is the right absorbing chemicals. They really work in life.
Victim of circumstances makes you weak and hopeless but how is it possible that it will transform into something that is unbearable and unexpected. Patience escapes you from the word "sorrow". If the small minute atom has the zeal to make you angry, as in whole signify your real size. You call yourself to be a born fool.
The invisible line might joints the good and bad worlds together and at these moments, you have to separate it in a powerful way. You cannot blame impatience behavior and anger in any form. Anger, revenge has straightway coordination with pain. Simply sums up the situation in a miserable way. Forgiveness pulls you to progress beyond what you are. Just think and think about which direction you have to sail your boat. Choices changed the lifetime missile for the future.
Conclusion
In a nutshell, this is an brilliantly well written fan fiction based on Hindu mythology that will reflect the readers' minds and souls as well as keep them amused all throughout the chapters of a book.
Please follow and like us: